Hot Springs Cave Adventure
CANCELED WINTER 2020/2021 DUE TO COVID-19 SAFETY
We work with the Homestead in Midway, Utah to offer some fun all day outdoor excursions followed by a soak in the world famous hot spring cave. The soaking sessions are offered from 12:30PM-6:30PM and last about 45-60 minutes. The cave is a large beehive shaped dome made naturally of limestone. You enter through a short tunnel that leads to a natural spring pool, which has a diameter of about 40 feet and is 60 feet deep! There is a hot tub structure where you can sit and relax or you can grab a life jacket and float in the deep pool with the scuba divers. The water is bright blue and is illuminated by lights deep below. The temperature is about 91-94 degrees making it not too hot but not too cold. There are changing rooms and lockers in the cave and you are welcome to leave all unused extra gear/valuables with your driver in the car.
Other Excursions that include the Hot Spring Cave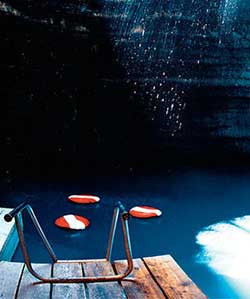 Hot Springs Cave Excursion with Transportation from Park City
CANCELED WINTER 2020/2021 DUE TO COVID-19 SAFETY
We will pick you up in Park City and drive you to Midway for the soak. On the way, we will tell you local stories and fun jokes about the area. We will wait for you and after the soak, then we can drive you back home or take you to dinner and other sites afterwards.
DetailsRate: $150 for two people, $50 per person after that

Rate includes: transportation from Park City and admission to cave for 45-60 minute soak. Extra time for lunch/dinner, other stops, excess waiting time etc. will be billed at $50 per hour

Rate does not include: Taxes or gratuity for driver
Call 435-640-2907 to Book
Email to Book