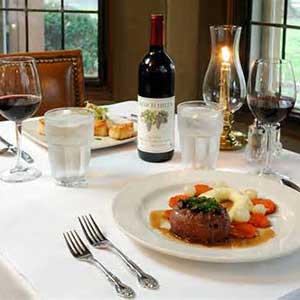 Restaurants - Our Picks
Looking for great dining in Park City? From super casual to ultra-hip, there is a Park City restaurant to fit any taste or budget. A few of our favorite restaurants are listed below. For more dining ideas feel free to give us a call. Two common questions when choosing a restaurant are…. What kind of food do you want and do you want casual or fine dining? No restaurant in Park City requires a dress code; we are a small ski town!
Here are some of our top restaurants listed by cuisine. You can't go wrong with these!
C-means casual and FD-means fine dining.

AMERICAN:
C- Squatters Roadhouse Grill, Sammy's Bistro
FD- Riverhorse Café, Purple Sage

STEAKHOUSE:
C- Grubsteak
FD- Prime Steakhouse

ITALIAN:
C- Vinto
FD- Grappa, Café Terigo

MEXICAN:
C- El Chubasco, Sergios
FD- Cantina on Main, Chimayo

ASIAN:
C-Schezwan Chinese,
FD- Wahso, Shabu, Yuki Yama Sushi

PIZZA:
C: Davanzas Pizzeria, Red Banjo
FD: Buena Vita