Park City Group Transportation
Exclusive Excursions offers hourly on-call transportation for groups such as weddings, reunions, birthday parties etc.
We have a 12 passenger tall sprinter styled van for $135 per hour with a 1.5 hour minimum. If transportation is needed before and after an event, you will only be charged for the transportation portion of the event (1.5 hour minimum per block). Unlike other companies, Exclusive Excursions does not charge you for the idle time while the event is taking place; you just pay what you use! The van has a large separate luggage compartment and is also registered to do transfers to the Salt Lake Airport.
Exclusive Excursions also has 14 and 11 passenger vans and SUVs that are rented $110 per hour with the 1.5 hour minimum. We also have access to large 38-52 passenger coaches with varying rates and minimums.
"Not a Single Glitch"
We had 15 of our Fortune 500, VIP clients into Park City for meetings in March. We scheduled 29 transports for the 3-day event. They included 23 individual airport pick-ups, group dinners to Main Street and Deer Valley and a snowmobiling excursion to the Uinta Mountains... Logistics were intense and pick-ups had to run perfectly... There was not a single glitch. Our large group transfers were perfect as well. Drivers were super professional and friendly and texted me prior to each group pick up, always arriving early. Vehicles were clean, comfortable, and classy. The last night of our event was a blizzard but drivers made it down the mountain from dinner in Deer Valley in large 4-wheel drive vans without a problem. Snow continued overnight but not a single guest was delayed departing from the hotel, arriving to the airport with time to spare the next morning. I had compliments from every guest. Thank you so much, Jeff and Team for being awesome and taking the stress off of me. So glad we found you! We'll be booking with you again next March!
Andrea Crouch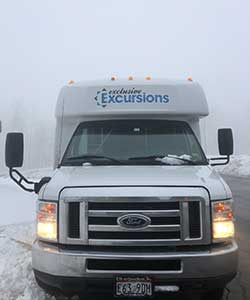 Park City ~ Salt Lake City Airport Transfers
Exclusive Excursions offers Park City shuttle service and regional transportation, including Salt Lake City – Park City airport shuttle. Our upscale transportation fleet includes both large and small buses, 14 passenger vans, luxury SUV's and sedans.
Give us a call and we will ask questions such as how large is the group and is everybody arriving/departing together or separately? We will then give you a quote based on the group size and number of transfers.
Call 435-640-2907 to Book
Email to Book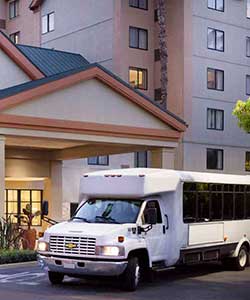 Destination Transfers
If you are a group needing a ride to a destination such as another ski resort, outdoor activity, dinner, etc. and you just want point to point transfers and not on-call service, give us a call and we can give you a customized quote.
Give us a call and we will give you a quote based on where you are headed and how many people.
Call 435-640-2907 to Book
Email to Book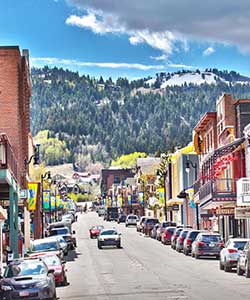 Around Town & Resort
Groups splinter into smaller groups and those smaller groups need reliable transportation to and from different events and activities. We can handle this as well and coordinate everything around the important must-do events so nobody gets left out.
We just charge you for an hour block to get your group to where they need to go and then an hour block to get them home. We wont charge you for us to sit around during the event. You just pay when you use us! The van rates start at $90 per hour.
Call 435-640-2907 to Book
Email to Book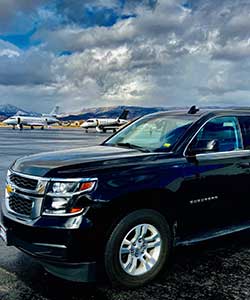 V.I.P.
What are your needs? What are your desires? Black SUV? Luxury Town Car? Full-on limousine service? On-call driver? Something special? Let us know...chances are we can accommodate.
Our hourly clock begins when we pick you up and ends when we drop you off. We are at your service anytime in between!
Call 435-640-2907 to Book
Email to Book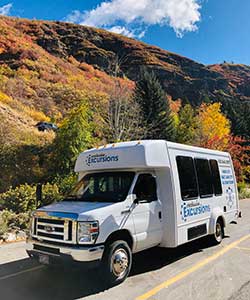 Vans & Buses
If you need to transfer a large volume of guests for any occasion, we can handle up to any number, give us a call or email and we can put together a customized bid for any of your group transfer needs.
Call us to get a quote, we will transport up to any size and will work with all budgets!
Call 435-640-2907 to Book
Email to Book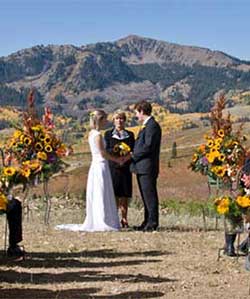 Weddings
We can handle all transportation details for your wedding from a minibus to drive around the bridal party for pictures, buses/vans to transport the guests to the reception, and lastly a luxury SUV to drive the bride ands groom back to the hotel after the party!
Call 435-640-2907 to Book
Email to Book